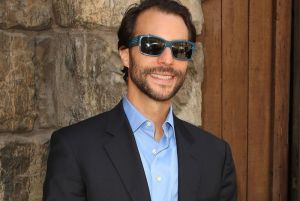 As announced this morning, NBC Entertainment co-chair Ben Silverman will leave his post to join Barry Diller at IAC. He'll head up a multi-platform production company (which doesn't have a name just yet). Jeff Gaspin, who was in charge of NBCU's cable division (Bravo, SyFy Channel, USA Network, etc.) will replace his seat next to Marc Graboff. Mr. Silverman created The Office and The Biggest Loser with his own production company, Reveille, before joining NBC Entertainment and Universal Media Studios more than two years ago, but he hasn't had the same programming success since his big move. He told The New York Times that he will continue to work with NBC into the fall slate, overseeing Jay Leno's transition into his prime-time show slot.
So what will Mr. Silverman's new project look like? He told The Times' Bill Carter it will be "Warner Brothers meets BBDO"—and according to an IAC statement, the "broad-based, 360-degree, multi-creative company" will work extra close with advertisers, "early on in the development process, enabling advertisers to be a partner in campaigns and content creation."
In other words, instead of production working on the creative and casting issues before courting advertisers, brands will be there from the beginning, overseeing the projects from their seed stages. So should we expect a return to the days of Colgate sponsoring entire shows and lots more blatant product placement—with characters endorsing products right from the script? This kind of content creation is already a popular model in online shows (see Illeana Douglas' Easy to Assemble show with IKEA). Imagine Dwight getting super excited about Staples, and maybe having his own Web show to promote it. "The new company will aim to go further than the industry has gone before," according to the IAC statement.
In the release, Mr. Silverman said: "Media is being consumed across an increasing number of platforms, including TV, the internet, mobile, and DVR. The next generation of media will be defined by the players who can capitalize on those trends and deliver integrated, compelling content across all platforms," he said. "Uniting advertisers and content creators will fundamentally improve quality and enable a fluid production and distribution model."