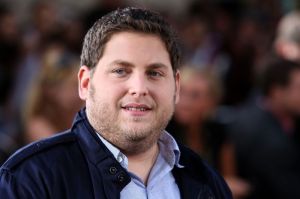 No need to channel-surf! Here's a list of notables on late night tonight. We'll post each weekday, for your convenience!
The Late Show with David Letterman (CBS, 11:30pm): Jonah Hill, Gar Ryness, musical guest Kelly Clarkson.
The Tonight Show with Conan O'Brien (NBC, 11:35pm): Bill Engvall, musical guest the cast of "Hair."
Jimmy Kimmel Live (ABC, 12:05am): Kobe Bryant with fellow Lakers team captain Derek Fisher and other 2009 Los Angeles Lakers teammates, musical guest 3OH!3 (repeat).
Late Night with Jimmy Fallon (NBC, 12:35am): Dylan McDermott, Wendy Williams, musical guest TBD.
The Late Late Show with Craig Ferguson (CBS, 12:35am): Selma Blair, Connie Schultz.
Last Call with Carson Daly (NBC, 1:35am): Josh Flitter, musical guest Kid Cudi.
The Daily Show with Jon Stewart (Comedy Central, 11:00pm): Barney Frank.
The Colbert Report (Comedy Central, 11:30pm): Paul Rieckhoff, Paul Krugman.
Chelsea Lately (E!, 11:00pm): Florence Henderson, Janet Varney, comedians Chris Fanjola and Loni Love.