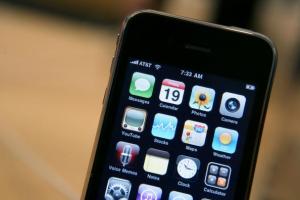 One of the key aspects in the marketing campaign for the iPhone 3G S, introduced on June 19, has been the availability of 50,000 applications, with prices for said applications (or "apps" as all the iPhone users call them) ranging from free (such as Google Earth, Cool Facts and fan-favorite Shabbat Shalom) to $449 (the infamous MyAccountsToGo Dynamics GD, which has no user reviews in the online App Store).
Yet despite the seemingly infinite possibilities, a surprising number of iPhone users choose to avoid applications altogether.
"The iPhone is a communicator for phone, text and email," said a 53-year-old self-proclaimed "spokesman for the baby boomer generation" who wished to remain anonymous. "Even the Internet access is just nice to have, not a necessity."
The sheer number of applications, apparently, can be daunting. "There are too many apps to choose from," the baby boomer said. "It's a real effort to look at them all and decide what I need. Besides, many apps seem trivial and offer no value."
Lest you think this aversion is generational, listen to David Klatt, 21, a student who cannot get app-y. "I end up using one for a day and then get very bored," he said of non-information apps (i.e., games). "For information apps, I find it almost just as easy to go to my Internet browser and Google movie times and theaters instead of using a specific app for movies. The only apps I have are ones that I (a) use a lot, like Facebook, Twitter and Pandora, and (b) run better than if I use an Internet browser."
Juliette Stanton, a 47-year-old iPhone user who just moved to New York from St. Maarten and was found browsing at the Tekserve store on 23rd Street recently, has yet to download a single app. "Eventually, I probably will," she said. "Maybe some apps [I'll use], the rest I'll forget about."
Ms. Stanton's stance on the matter directly correlates with a recent study analyzing the download rate and use of iPhone applications conducted by Pinch Media this past February. Research showed that only about 30 percent of application purchases are actually used. Most iPhone users, like Mr. Klatt, buy an app, use it for a day, and then forget about it. In fact, only 20 percent of users make use of free applications the day after purchase, and a mere 1 percent use them after 90 days.
Nathan Manley, 30, who has had an iPhone since September, has multiple pages of apps, yet really only uses six or seven regularly. "I like to download them, try them out, and then I don't use them again," he said.
And Tekserve employee Anthony Regno, 27, is a longtime iPhone user with a multitude of apps (five pages worth, to be exact) … yet he rarely uses any. "I mostly use the built-in Apple applications on the main page, so I don't really use them at all. Maybe once a month, if at all," Mr. Regno said. "People overindulge."
But the question remains: Why bother wasting the time to search for apps if the most likely outcome is that they will go the way of Don Most—forgotten, but not quite gone?
"It's analogous to diners at a restaurant who take a handful of toothpaste-tasting mints before leaving the premises," offered the baby boomer. "They don't even like mints, but they're free."