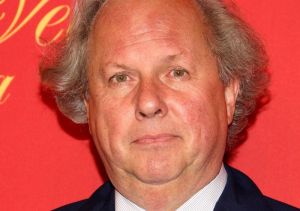 The September ad page numbers are out for Conde Nast, and they are grim.
The monthly magazines at the company, as a whole, are down 37 percent.
Vogue tumbled to 427 pages total, down 36 percent from last September. W is down 53 percent; Allure and Gourmet are down 51 percent; and Self is down 50 percent. Vanity Fair came in just above average for the company, dropping 36 percent.
The numbers are skewed since Fashion Rocks, the supplement that the majority of the monthly magazines used to pad their ad page totals last year, suspended publication late last year. So going into September, publishers at the majority of Conde Nast's 18 magazines knew they'd be fighting an uphill battle without the extra push from Fashion Rocks.
Allure, for instance, which dropped from 243 total pages last year to 117 pages this year, had 163 ad pages for September 2008 excluding the Fashion Rocks supplement—when you factor out Fashion Rocks, that's a loss of 27 percent. But with the loss of Fashion Rocks, 80 additional pages flew out the window, and Allure plummeted 51 percent.
When the Publishers Information Bureau gets its hands on the total numbers, this is what the percentages will look like:
Allure: down 51 percent
Arch Digest: down 44 percent
Bon Appetit: down 40 percent
Bride's (Sept/Oct): down 19 percent
Traveler: down 44 percent
Cookie: down 19 percent
Details: down 34 percent
Glamour: down 41 percent
Golf Digest: up 0.2 percent
Gourmet: down 51 percent
GQ: down 31 percent
Lucky: down 36 percent
Self: down 50 percent
Teen Vogue: down 31 percent
Vanity Fair: down 36 percent
Vogue: down 36 percent
W: down 53 percent
Wired: down 41 percent
(Bon Ap, Bride's, Cookie, Golf Digest and Gourmet didn't have the Fashion Rocks supplement).