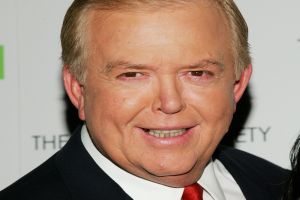 On the night of Monday, July 27, Bill O'Reilly welcomed Richard Cohen, the head of the Southern Poverty Law Center, onto The O'Reilly Factor, to talk about Mr. Cohen's repeated public criticisms of CNN anchor Lou Dobbs.
In recent weeks, along with several liberal media watchdog groups, including Media Matters and MoveOn.org, the Southern Poverty Law Center has petitioned CNN to fire Mr. Dobbs for repeatedly providing a forum to conspiracy theorists who believe, against all evidence, that President Barack Obama was not born in the United States.
On Monday night, Mr. O'Reilly wondered why Mr. Dobbs' critics bothered taking his bait. "I don't know why you guys are overreacting to this," said Mr. O'Reilly. "I mean, that's—come on, I mean, it's not true. Mr. Dobbs is trying to get ratings, trying to be provocative."
Sure enough, stirring up controversy and public outcry is a time-tested method in cable news of juicing your ratings (and, as we noted recently, Mr. Dobbs of late has been in dire need of something to stop his ratings slide).
But somewhat remarkably, to date, Mr. Dobbs' fascination with the president's "mysterious" birth origins has failed not only as a journalistic line of inquiry but also as a lure for ratings.
To wit: According to The Observer's analysis of Nielsen data, in recent weeks, as criticism of Mr. Dobbs has continued to go up, his ratings at CNN have continued to go down.
Mr. Dobbs' first began reporting on Obama birth certificate conspiracy theories on the night of Wednesday, July 15. In the roughly two weeks since then, from July 15 through July 28, Mr. Dobbs' 7 p.m. show on CNN has averaged 653,000 total viewers and 157,000 in the 25-54 demo.
By contrast, during the first two weeks of the month (July 1 to July 14) Mr. Dobbs averaged 771,000 total viewers and 218,000 in the 25-54 demo. In other words, Mr. Dobbs' audience has decreased 15 percent in total viewers and 27 percent in the demo since the start of the controversy.
Arguably, interest in cable news has slumped across the board since early July when attention over Michael Jackson's death was still at a fever pitch.
But, that said, Mr. Dobbs' ratings over the past two weeks, during the height of the "birthers" controversy, are also down significantly compared to his overall numbers during the second quarter of 2009 when he averaged 769,000 total viewers and 222,000 in the 25-54 demo.
In summary, if Mr. Dobbs' affinity for "birthers" is a ratings ploy, it's a pretty ineffective one.