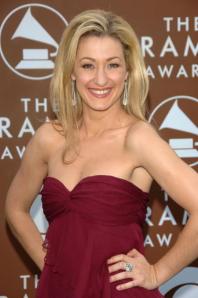 Today is Paula Froelich's last day at Page Six. After the recent publication of her first novel, Mercury in Retrograde, Ms. Froelich is departing to focus on a young adult novel called Grits, which—as she explained when the Transom visited her at her Soho apartment—will be based on her time as the only Jew and virgin at a convent high school in Kentucky.
Last night, the New York Post's executive editor Jesse Angelo and publicist Steven Rubenstein organized a farewell party for Ms. Froelich at Il Posto Accanto in the East Village. Her fellow Page Sixers Corynne Steindler, Neel Shah and boss Richard Johnson were there. Author and friend Sloane Crosley was there. Page Six alum and recent Maxim editor Chris Wilson was there. Gawker Media's Nick Denton was there, as was his former editor, Elizabeth Spiers, and the Web site's current custodian, Observer alum Gabriel Snyder (, who speculated yesterday about Ms. Froelich's reasons for leaving). Post editor in chief Col Allan, however, was not present.
"As I'm used to making excuses for my boss, Col couldn't be here because of a previous dinner engagement," Mr. Angelo told guests.
Mr. Angelo said that he first met Ms. Froelich over a decade ago while he was a reporter covering Wall Street for the Post and she was covering interest rate swaps and derivatives for Dow Jones. They got drunk at a party. "This is not a woman who is meant to cover swaps and derivatives," Mr. Angelo recalled thinking.
During his part of the toast, Mr. Rubenstein said that he was glad to be there even though Ms. Froelich had "fucked me on every item."
By the time Mr. Johnson gave his toast the room was crowded and lively. "It feels like I'm losing part of my body—and not a malignant tumor," he said.
Ms. Froelich was then presented with a mock Post cover with her image on it. The byline said Karl Froelich—her dachshund—but really it was Mr. Johnson who wrote the story.

"I had a frickin' ball!" Ms. Froelich told the Transom this morning in an email. "I was psyched that even the News Corp. lawyers showed up with tears in their eyes—who knew they'd miss me so much? I was a little disappointed no one danced on tables with monkeys or got into very bad behavior or arrested. That would have been a perfect Page Six send off!"