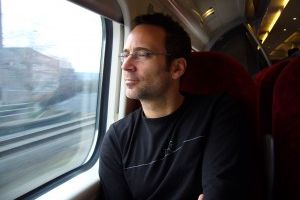 Today, former WNBC-4 political reporter Jay DeDapper launched an eponymous New York–based production company.
"Pretty pictures and nice editing are meaningless without a well told story," writes Mr. DeDapper on his company's new site. "That's what we do. We are storytellers."
Mr. DeDapper is one of several high-profile anchors and reporters who have left NBC's flagship New York station in recent months, as NBCU executives have struggled to dramatically alter their approach toward the local news business.
This morning, Mr. DeDapper spoke to Richard Huff of the Daily News about his career change. "I have not been shy about talking to people about the incredible changes and self-destruction of journalism on television," said Mr. DeDapper. "The jobs, they're not just disappearing and they'll be coming back; they're disappearing permanently. There will be very few places in journalism on television for good people."