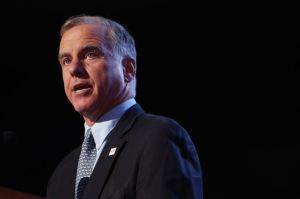 It's that time of the year, as July turns to August, when TV news land once again becomes well populated with substitute anchors.
This week, it's Keith Olbermann's turn to take a vacation. And today, MSNBC officials announced the names of those who will fill in on Countdown while Mr. Olbermann is away.
Lawrence O'Donnell will kick things off tonight, and Richard Wolffe will close out the week, anchoring on Thursday and Friday night.
In between, MSNBC will be turning over Mr. Olbermann's usual hour to another famous screamer—namely, former Vermont Governor Howard Dean.
Mr. Dean will substitue-anchor Countdown, where he is a frequent guest, on Tuesday and Wednesday nights.
Seeing Mr. Dean, the former head of the Democratic National Committee, anchoring an MSNBC show will no doubt inspire additional teeth-gnashing from conservative critics, who since the 2008 presidential campaign have taken to calling the cable news network MS-DNC.