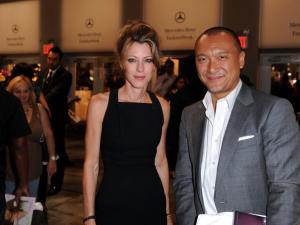 Keith Kelly reported this morning that Hearst was interested in either buying a stake or partnering with Hachette Filipacchi Media's parent company Lagardère for control of the American edition of Elle magazine. Kelly reported that the deal could take the shape of a joint venture or a long-term licensing deal, in the same way that Hearst publishes Marie Claire (which is owned by Lagardere). He attributed the report to one source.
Hachette spokeswoman Anne Janas told us there was "no truth" to the report, and sent us this statement:
Following an article published today in The New York Post, Lagardère Active, HFM U.S. parent company, formally denies being in negotiation with Hearst Corp Group. There are no ongoing talks on a joint venture or licensing agreement with Hearst Corp Group regarding ELLE magazine in the U.S.