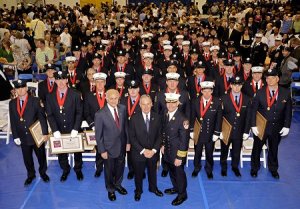 OTB may declare bankruptcy.
Michael Bloomberg helped squash Micah Kellner's bill for Second Avenue relief.
Bill Thompson paid off some credit card debt. Betsy Gotbaums' portfolio shrank. Bloomberg remains rich.
Javier Hernandez looks at Thompson's war on education officials.
Meredith Kolodner covers Thompson's latest audit.
Joel Klein is a campaign issue.
The Post editorial board says Thompson risks losing his credibility.
"One Hamptons socialite suggested they hire a garbage truck and gather several tons of the discarded Bloomberg mailings and dump them in front of his townhouse."
David Yassky said he'd lower pension payouts as a "last resort."
Glenn Thrush watches John Thune fight New York City.
A Kos diarist goes over Kirsten Gillibrand's work for a tobacco maker.
A judge ruled the FDNY's old hiring test discriminated against minorities. The lead says it's "a blow to the administration of Mayor Michael R. Bloomberg."
The Post article about the FDNY ruling does not mention Bloomberg.
An activist in Queens, Christina Wilkinson, gets some attention.
Cindy Adams says Robert Kennedy is urging Kerry Kennedy to run for office.
Bill Clinton joked that people only listen to him now because he's married to Hillary.
Maggie Haberman covers the Naked Cowboy's candidacy.
Cy Vance announces a plan to cut down on recidivism among inmates.
Richard Aborn talks about reducing youth crime.
The former mayor of Port Chester wrote a biography.
Nick Spano's sister and another employee at the Westchester County Board of Elections were fired.
Newsday's Web site got a makeover.