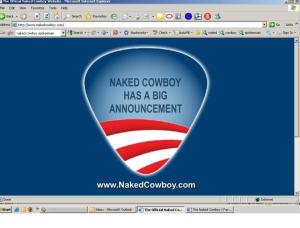 New York City will pay $100 million to the federal government for improperly receiving Medicaid funds for speech therapy.
The city will pay in $10 million increments.
Bill Thompson's report yesterday on city schools "did not point to any conclusive evidence of manipulation" and identified only "potential for abuse," writes Javier Hernandez.
The New York Post editorial board said "If Thompson hopes to be mayor, surely he can find more substantive gripes."
Liz Greene said the report isn't nearly as damaging as Thompson portrayed it, but the oversight loopholes are real.
Joel Klein envisions classrooms of the future, complete with laptops and play lists.
Students' schedules are customized. They're also tested daily.
Here's more on Bloomberg's fight against the Thune amendment.
The Daily News editorial board supports Bloomberg on this.
So does Cy Vance.
"[T]he gun votes represent a rare opportunity to divide a filibuster-proof Senate Democratic majority," writes Shailagh Murray.
Dov Hikind and Bill de Blasio accept Bloomberg's explanation of the Chamberlain comment, but Thompson doesn't.
Don't worry, Anthony Weiner. "Public figures like former Comptroller Alan Hevesi, former Gov. Eliot Spitzer and Mayor Michael Bloomberg lost no discernible Jewish support for marrying or dating outside the faith."
Jay Golub complains, "Bloomberg will run as a liberal independent and the GOP will find itself even further on the outside looking in."
Carolyn Maloney forges ahead with her Senate campaign, despite a setback.
Here's more on Kirsten Gillibrand's fight against trans-fats.
Surprise! The Second Avenue Subway construction is delayed.
A former New York Times City Hall bureau chief, Diane Cardwell, is back.
The Green Party mayoral candidate is now a comic book character.
The four Democrats running for City Council in Mount Vernon were kicked off the ballot.
Republicans and Conservatives unite in Southampton.
"One reporter I know recently filed a story from his laptop while driving on the Pacific Coast Highway," writes Maureen Dowd.
And pictured above is the Naked Cowboy's campaign Web site, which looks like it took some inspiration from Barack Obama.