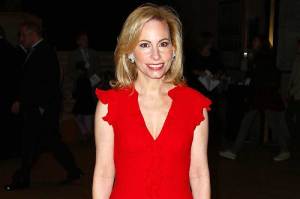 The Women's Committee at the Central Park Conservancy has appointed socialite and philanthropist Gillian (pronounced with a hard G) Miniter as its new president to succeed the incumbent, Betsy Messerschmitt, in October. The presidency, which has a two-year term, is a coveted seat. The organization accounts for a little over 20 percent of the park's budget; last year it raised $6 million.
"I had a fabulous time!" said Ms. Messerschmitt, a member of the organization since 1985, told the Transom. "This was when the park was just miserable, It's just been a labor of love and to see the park so beautiful. It's a different park!" She's already begun to meet with her successor; both women live near the park. "She'll be fabulous," Ms. Messerschmitt said.
Ms. Miniter, wife of financier Sylvester Miniter, has been involved with the organization for some 11 years, in addition to chairing and supporting other organizations like the American Ballet Theatre, School of American Ballet, Women in Need and Bronx Botanical Garden. For the past two years, she's co-chaired the Women's Committee's annual Frederick Law Olmsted luncheon in the park, where ladies like Blaine Trump and Serena Boardman wear elaborate hats and pastel suits.
"I originally got involved through the Playground Partners because when my daughter is little, that's what you do, you spend all your time on the playground," Ms. Miniter told the Transom. "You just realize how important the park is."