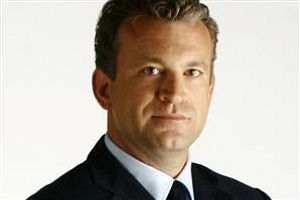 Last month, on June 29, MSNBC rolled out a couple of new daytime shows, including Morning Meeting with Dylan Ratigan, which airs weekdays from 9 a.m. to 11 a.m., and Dr. Nancy, with Dr. Nancy Snyderman, which is on weekdays from noon to 1 p.m.
To date, both shows have attracted plenty of media attention and generated headlines. But, at the same time, both shows have struggled to attract the young viewers coveted by advertisers.
According to The Observer's analysis of Nielsen data, so far this month, Mr. Ratigan's show is averaging 93,000 viewers aged 25-54 during the 9 a.m. hour: a 1 percent drop versus the same time period last year for the time slot. At 10 a.m., his program is pulling in 95,000 in the key demo, a 7 percent drop from 2008.
Ms. Snyderman's struggles in the key demographic are far worse. So far this month, her show is averaging only 54,000 viewers aged 25-54, a significant 34 percent drop versus the same time period last year.
One sign of hope for MSNBC executives is that both Mr. Ratigan and Ms. Snyderman are attracting more total viewers than last year's programming over the same stretch. Mr. Ratigan is up 25 percent in total viewers at 9 a.m. and up 23 percent at 10 a.m. For her part, Ms. Synderman has enjoyed an 8 percent increase in total viewers.
That said, viewers over the age of 55 don't count for much in terms of generating advertising revenue. And, at the moment, MSNBC and its parent company can use every dollar they can get.