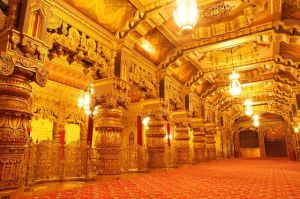 Thirteen, New York's PBS station, has launched a new, hyperlocal version of their online video portal. Users can now watch not only their favorite national public television shows like Frontline, NewsHour with Jim Lehrer, Nova, Antiques Roadshow and History Detectives, but also find all of the station's locally produced, exclusive programming, like The City Concealed and It's the Economy, NY, online, all in one place. It's Hulu for PBS, in a New York frame of mind.
PBS launched its national online video portal last April, with a vast library of programming from the network and its affiliates—adding a new Web-based ad model to bring in revenue. But some local programming, like The City Concealed, an online series of documentary shorts that take a zoom lens into the city's darkest, secret corners, remained on separate, show-specific sites, garnering a small cult following in New York. Since the hyperlocal portal launched on July 1, City Concealed episodes covering North Brother Island, a heron habitat sanctuary with extremely limited access, and United Palace Theater, have remained at the top of the "most-watched" list.
Before, "the blogger community in New York helped promote it every time we got a new episode released," said Debbie Adler, director of online marketing for Thirteen. "People would find it on the blogs, and click through directly to the City Concealed Web page."
But now City Concealed is bundled with the rest of the programming on a new, sleek interface. There are also easy links to share videos and post them on Facebook.
"The video portal has a much more improved experience for them," Ms. Adler said. "We're really seeing a shift in, I guess you could say, more of a PBS audience embracing movies online and we really want to meet them there."
Since Thirteen hosts the video portal locally, the channel can control which national PBS shows are featured on the site; they plan on expanding their offerings once they figure out some behind-the-scenes metrics on who is viewing what. "There's a couple of ways to offer them something online that they don't get to see on broadcast," Ms. Adler explained. "And the online exclusive can give them something they might not get in the broadcast. It kind of gives the user a one-stop shop."
Reel13, a Saturday night show that airs classic and indie films, along with a short film chosen and voted for online by users at reel13.org, is also available on the new portal. Launched in January 2008, the site was created as a built-in community of independent, short filmmakers in New York, where they could view and critique videos and submit their own work in competition to be aired on the show.
Thirteen is working on expanding their Reel13 community, online and offline, by partnering with Rooftop Films this summer, Ms. Adler told The Observer.
Starting July 24, at the first event, attendees will be able to view short films, vote with ballots in person and online at Reel13; the winner will air on Thirteen/WNET's broadcast of the show. More events will take place on Aug. 1, Aug. 14 and Sept. 11.
Ms. Adler had no specific numbers on how much revenue the local site could bring in for Thirteen, but expects it to bring "further underwriting and support other models for the station." We just hope The City Concealed sticks around. We're officially hooked.