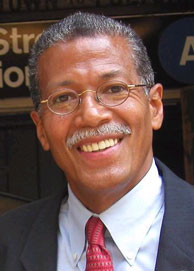 Another elected official that has some trouble with the city Board of Elections is Councilman Robert Jackson of Manhattan.
Like Bill de Blasio, Jackson claimed the wrong number of petition volumes when he filed. The next day, it was corrected. But when it was, one necessary thing was missing: a certification saying the change was made by someone authorized to do so on behalf of the campaign.
Who made the change to Jackson's campaign paperwork? Jackson himself.
"I have to certify that I'm authorized to amend my own petition? Come on!" Jackson told me. "As far as I'm concerned, I'm on the ballot."
Jackson said he expects his issue to be resolved at the B.O.E. meeting today.