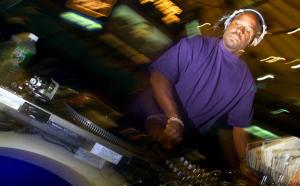 A little after 8 p.m. last night, Taj Lounge, the India-inspired bottle service nightclub on West 21st Street, located near Citrine and Duvet, posted the following about the party it was hosting last night on Twitter: "Don't let the rain stop you from missing 2nite's event! Trust me when I say attending 2nite will likely land you a spot on Page Six!"
It seems the club was correct. It wasn't Page Six, exactly, but Gawker reported this morning that governor David Paterson was seen partying at the lounge last night.
The club's spokesperson, Elyse Williams, has confirmed to the Transom that Mr. Paterson was in fact present. "He was celebrating a birthday," she said. "He seemed like he really enjoyed himself. He had a good time." According to the rep, Mr. Paterson ordered some appetizers and sipped the club's specialty cocktails. According to the Twitter updates, Russell Simmons was there, too, as was Andre Harrell, former CEO of Motown records. Funkmaster Flex, the hip-hop DJ, was the special guest.
This also happens to be the same nightclub outside of which a VH1 reality star, named Tailor Made (don't ask us), once got into trouble with police after allegedly cursing out a police officer.
Earlier this morning, The Observer's Jimmy Vielkind called Mr. Paterson's press office, where a spokesman promised to check it out, but he hasn't heard anything just yet.
Update (4:45pm): The governor's spokesperson, Marissa Shorenstein, just got back to us and said, "Governor Paterson attended a friend's birthday party last night."