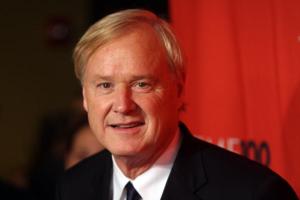 The Best of the Best from TV news interviews, July 18 to July 24:

ABC News's Terry Moran asked President Barack Obama to define victory in Afghanistan. "I'm always worried about using the word 'victory' because, you know, it invokes this notion of Emperor Hirohito coming down and signing a surrender to MacArthur," the President responded.

Henry Louis Gates spoke to CNN's Soledad O'Brien about his recent arrest at his home in Cambridge and noted that "it made me realize how vulnerable all black men are, how vulnerable all people of color are and all poor people to capricious forces like a rogue policeman."

President Obama told CBS's Katie Couric that his plans or health care reform "will not add to the deficit. I will not sign a bill that adds to the deficit. Period."

Sallie Krawcheck, Former Citi CEO of wealth management business, talked to CNBC's Squawk Box anchors about the economic recovery: "We're going to debate, you know—is it improving fast enough? Is it improving? Is it going to be a jobless recovery? Is it going to be a profitless recovery? A this-less recovery? or a that-less recovery? But there's no doubt that we've come to the bottom and we may be bouncing along the bottom but there's going to be a recovery one day."

On CNN's Larry King Live, Liz Cheney suggested that the zeal of the "birther" movement was a result of President Obama's foreign policy. "People are uncomfortable with having, for the first time ever, I think," said Ms. Cheney, "a president who seems so reluctant to defend the nation overseas."

And on MSNBC's Hardball, Chris Matthews schooled G. Gordon Liddy on the circumstances of the president's birth in Hawaii.