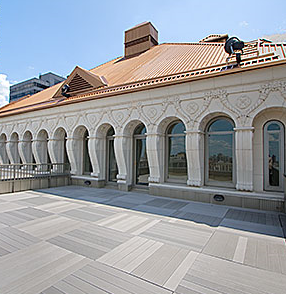 This week's Observer checked in on last year's most lush listings: Of the 10 New York properties that were asking over $45 million in late 2008, only one has sold, and half have fallen off the market without a sale. "The timing was not good, so I didn't get any offers," said Victoria Shtainer, who listed the $51 million duplex penthouse at Trump Park Avenue until it was taken off the market late last month.

Friday the apartment went back on, but at a discount that would make even Julian Schnabel blush. What was most recently a $51 million tag (which comes out to $8,226 per square foot) is now $31 million (or $5,000).
The broker is Adam Modlin, known for his athlete and oligarch clientele. Reached on his cell phone, he said he was with someone important and couldn't speak.
Update, Friday 1:44 PM: Mr. Modlin phoned back to discuss the apartment: "I would challenge someone to tell me about another penthouse on Park Avenue where you can entertain 100 of your friends on your terraces," he said.
As for Mr. Trump's price cut: "I got together with him and we discussed it. He asked me my professional opinion on where I think it could sell, and where I think it needs to be priced, and he agreed with $31 million," the broker said. But why not a smaller chop? "Mr. Trump is committed to selling the apartment. And we made an adjustment that is appropriate for today's market."
mabelson@observer.com