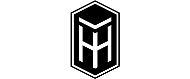 Less than a year after arriving there, Webb Younce is leaving his job as an editor at Henry Holt and moving to Germany. The 37-year-old Mr. Younce will be leaving for Frankfurt at the end of the month to become the English-language editor at the storied German publisher Suhrkamp Verlag.
"Oh, my Webb!" said Henry Holt editor in chief Marjorie Braman. "At least he's not going to a competitor here in New York."
Before Holt, Mr. Younce worked at Houghton Mifflin, but was laid off when the house merged with Harcourt and had been unemployed for about nine months when Ms. Braman hired him. At Houghton, Mr. Younce edited the Jonathan Miles novel Dear American Airlines, worked with Paul Theroux, and managed the J. R. R. Tolkien estate.
His new home, Suhrkamp Verlag, was founded in 1950, and became known over the course of the 20th century as "one of the leading lights of international publishing," Mr. Younce said. Under the leadership of publisher Siegfried Unseld, who died in 2002, the house published an extraordinary list of authors that includes Samuel Beckett, James Joyce, Octavio Paz and Pablo Neruda, along with Theodor Adorno, Walter Benjamin, Jurgen Habermas, Ludwig Wittgenstein and Hermann Hesse.
Since Unseld's death, the house has been run by his widow, Ulla Berkéwicz. In January, Mr. Younce said, the operation will be relocating to Berlin.
During his short tenure at Holt, Mr. Younce acquired only a few books: the novels The Marriage Artist by Andrew Winer and Percival's Planet by Michael Byers, and Taras Grescoe's tentatively titled Straphanger, about "the end of the golden age of the car." None of them has yet been published.
Mr. Younce said that at Suhrkamp Verlag, he'll be responsible for finding English language books for the house and managing their publication in translation.
"We'll sell him all our books!" joked Ms. Braman, sounding unapologetically sad about Mr. Younce's imminent departure. "He's a loss!"
But Ms. Braman intends to bounce back and replace Mr. Younce soon.
"I've already started making the list," she said.