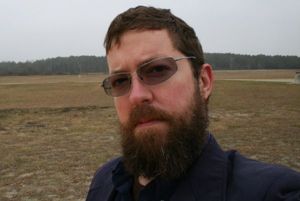 Ken Layne of Wonkette is writing a book about California for HarperStudio.
Julia Cheiffetz, an editor at the HarperCollins imprint, made the announcement on the company blog this morning in the form of a brief Q&A with Mr. Layne. The book is described there as "a history of California's culture, environment and politics framed by his bravely idiotic solo hike up the entire 1,000-mile coastline of America's weirdest, most populous state."
Mr. Layne, who has been a blogger at Wonkette on and off since 2006, has apparently considered and rejected more than one book idea over the years.
"Before this was a book idea, it was just something I planned to do after the completely exhausting 2008 campaign and election," Mr. Layne is quoted as saying in the interview. "And then I started thinking about how nice it would be to collect strange tales and stories at such a leisurely walking pace, in this fantastic setting with the pounding Pacific and the beach towns, the enclaves of the ultra-wealthy and camps of the homeless, the stretches of wilderness and military bases and railroad track, Mexican drug shipments rolling ashore on lifeboats, toxic harbors and sewage lagoons, and a million-dollar ocean sunset every day."
The book will be called The Left Coast, and will be published some time in 2010.
We'll update after we get Ms. Cheiffetz on the phone and find out more about how the project came about.