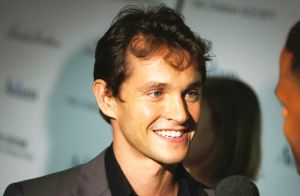 No need to channel-surf! Here's a list of notables on late night tonight. We'll post each weekday, for your convenience!
The Late Show with David Letterman (CBS, 11:30pm: Paris Hilton, Steven Wright, jockey Calvin Borel.
The Tonight Show with Conan O'Brien (NBC, 11:35pm): Kyra Sedgwick, Hugh Dancy, musical guest Lyle Lovett.
Late Night with Jimmy Fallon (NBC, 12:35am): Eric Bana, Jordana Spiro, the winner of So You Think You Can Dance, musical guest Fall Out Boy.
Jimmy Kimmel Live (ABC,12:05am): Zooey Deschanel, Reverend Al Sharpton, musical guest Jewel.
The Late Late Show with Craig Ferguson (CBS, 12:35am): Carrot Top, Alexis Bledel.
Last Call with Carson Daly (NBC, 1:35am): No New Episode.
The Daily Show with Jon Stewart (Comedy Central, 11:00pm): Douglas Brinkley.
The Colbert Report (Comedy Central, 11:30pm): Sen. Barbara Boxer.
Chelsea Lately (E!, 11:00pm): Fabulous, comedians Jo Koy, Jen Kirkman and Billy Gardell.