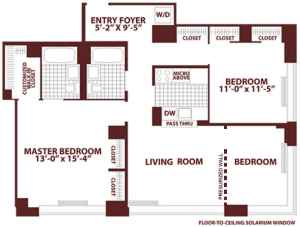 Luxury: What does it mean? A few complaints, and proposed guidelines for usage.
If you use the adjective "sick," your apartment no longer qualifies as a "luxury" rental. One cancels the other out, or at least renders it totally insufferable.
We like hyperbole as much as the next person, but: "ultra luxury"? What is? This one also gets demerits for its overzealous abbreviation. "WIC DRMN FTNSS RFTP" looks like something a monkey would type.
That's on the Upper West Side, but apparently "ultra luxury" can also be found in Crown Heights: Luxury condos in Williamsburg are gross enough, thanks. People don't move to Brooklyn to pretend they live in midtown.
Besides, declaring yourself to be the "#1 Luxury Duplex" in Bed-Stuy seems like rigging the game.
And, finally, this $900 apartment in a Hunts Point townhouse is the cheapest on Craigslist right now to describe itself with the word "luxury": "Must see to believe," says the ad, rather plaintively.
mfischer@observer.com