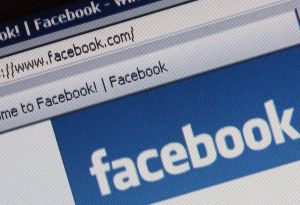 This weekend, in the New York Times Magazine, Virginia Heffernan wrote a piece titled "Facebook Exodus" for her column, The Medium. "Things fall apart; the center cannot hold," according to Ms. Heffernan, who interviewed a few former loyal users of the top social network to ask them why they're moving on. "One person shut down her account because she disliked how nosy it made her," she wrote. "Another thought the scene had turned desperate. A third feared stalkers. A fourth believed his privacy was compromised. A fifth disappeared without a word."
After culling a few anecdotes, Ms. Heffernan proclaimed an undercover movement of users who are fleeing from the constant status updates, online quiz answers and a way too public online profile that seems out of their control.
A few commenters at NYTimes.com are suspicious of the article: Mark from San Fransisco writes: "Ok, so a handful of authors and artists in their 40s no longer enjoy facebook. This represents the demise of the largest social networking site in the world?" And another note: "That's such a hard hitting piece of news. Heffernan seems to have outlined up to seven people who have left the site. And, can you imagine, advertising and social life together in the same place?? I'll never watch TV with friends again. Or, forbid, sit at a cafe where a bus may drive by, advertisements plastered to its side. We're doomed."
Fred Wilson, managing partner of Union Square Ventures, the New York investment firm that invests in Twitter, who also serves on Twitter's board, is familiar with these kind of trend pieces from the media–especially "Twitter Quitter stories." (Even we wrote a "Twitter Backlash" story). He took a Jack Shafer-like "Bogus Trend Stories" view of the piece.
"But the most recent comScore numbers tell another story," Mr. Wilson wrote in a blog post on his personal site. "In the month of July 2009, almost 370 million people worldwide visited Facebook, up 155% from July 2008. Facebook is a global juggernaut. It is the fourth most popular website in the world after Google, Microsoft, and Yahoo!"
Ms. Heffernan noted the same number in her piece, ("According to comScore, Facebook attracted 87.7 million unique visitors in the United States in July"). But Mr. Wilson warned readers that "when you read these quitter stories, take them with a grain of salt. And make sure to look at the bigger picture at the same time. It may look very different."
Here's the deal, churn is part of online media, particularly social media. People come and go. Some stick around, some don't. These stories about quitters are true of course, but they miss the big picture. More and more people are using these services every day.

Of course, Facebook and Twitter and every other web service out there should pay a lot of attention to why people are quitting their services and address those issues. The best services reduce churn over time. I don't know the exact numbers, but when we first invested in Twitter, it seemed like only 10% of first time users stuck around. Now that number is much higher and is one of the reasons why the service is growing faster.