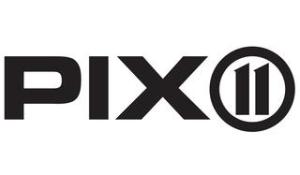 The Observer has learned that Karen Scott, the longtime news director at WPIX-11, is resigning from the newsroom after some 16 years at the station.
WPIX-11 is the flagship station of the CW network. It is owned by the Tribune company, which last year filed for bankruptcy.
The news was announced this afternoon by management in a group email to station staffers.
The advent of the Internet has been particularly tough on traditional outlets for local TV news. Like all stations around the country, WPIX-11 has increasingly had to grapple with the question of how to structure and deploy its resources in an age of diminishing advertising returns.
To what extent the burden of those challenges was responsible for Ms. Scott's resignation was not immediately clear to staffers.
Ms. Scott did not respond to an email from The Observer.
"It's a sad day for us," said a station spokesperson. "We'll really miss her."
UPDATE: Here's the text of the message that WPIX President and General Manager Betty Ellen Berlamino sent to staffers:
After 16 years at WPIX, Karen has resigned her position as News Director. She has been a hard-working, loyal employee and someone I've been very proud to not only call my colleague, but also my friend. Karen brought us through many transitions here at WPIX…from WPIX News to WB11 News to CW11 News to PIX News….these transitions include the launch of the Morning News, the transition to HD, as well as the many studios, sets, helicopters and graphics changes through the years. When she started, the station was doing seven hours of news a week and her departure will find us at 33 1/2 hours per week when we launch our new newscast on September 14.

Her contribution has been invaluable and she will be missed as both a colleague and a friend. Her last day will be Friday, September 4. Please join me in wishing her the best as she moves on to the next chapter of her life…