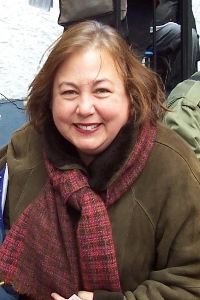 ALBANY—State Senator Liz Krueger says she wants to examine some of the hiring practices of her Democratic conference, amid news that Pedro G. Espada will resign from his $120,000-a-year job and someone fired by the governor's office was hired by Conference Leader John Sampson at a higher salary.
"I have urged my leadership to evaluate the entire pay structure and payroll of the Senate dems," Krueger told me yesterday during a break from a hearing she was holding at the Capitol. "I'm going to be asking about the process by which we make decisions about new hires and new titles and the entire range of pay scale for people in different positions. I think there's a very broad inequity in the pay scale and that there's a reasonable question for all senators, as to, how do we explain to our own staff and to the outside world why 'x' people make 'y' amount, and why 'z' people make 'g' amount, and it may or may not correlate to the job description or the seniority of their work here."
The younger Espada's resignation was lauded by Rick Lazio, a former Congressman who is exploring a run for governor. Lazio was one of the few Republicans to call on Andrew Cuomo to investigate Espada's hire, and said this morning that an investigation should go forward.
"The resignation of Pedro G. Espada does absolutely nothing to change the Attorney General's responsibility to investigate this matter. Attorney General Cuomo must continue his probe," Lazio said. "Cronyism and corruption can not go unchallanged. We need to set higher standards of conduct for the people we entrust with the future of our state. We must get to the bottom of this issue and work to fundamentally change business as usual in Albany."