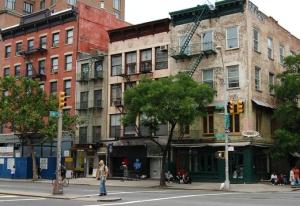 The multi-family sector of the real estate market is often described as the healthiest of the commercial bunch.
Insomuch as there is, in fact, the occasional transaction, that description holds water. Especially when compared to the office-building market, which, as CB Richard Ellis recently reported, saw a measly three transactions of greater than $30 million in the first half of 2009.
But comparatively healthy is in no way synonymous with healthy, as a recent report by Marcus & Millichap's Peter Von Der Ahe, a vice president for investment sales, makes abundantly clear.
Per usual, the report focuses on buildings with at least four apartments and that are valued at less than $100 million (though in this market, under $50 million is more accurate). Anyway, the overall finding: sales are down. Way down.
"It's very low," Mr. Von Der Ahe said. He attributes that, in part, to the demise of Lehman Brothers on Sept. 15, 2008. Most of the building transactions that would have closed in the first half of 2009 would have gone into contract in the second half of 2008. Lehman's fall put the kibosh on much of that.
On the upside, despite the continued dearth of financing, Mr. Von Der Ahe expects multi-family sales to increase in the second half of 2009.
"The activity was so low the first half of the year, that even a slight increase is going to look like a lot more activity," he noted. "One thing that you're seeing, though, is that sellers in the marketplace have become a lot more realistic with pricing. … You're also starting to see some strategic moves from owners looking to sell, and maybe they're not going to get as much for a property as they would have a year or two ago, but they're electing to sell, get the cash in their pockets now, to get prepared to take advantage of opportunities that they think will be coming up in the next year or two. It's opportunistic. That's positive."
Here, by submarket, are Mr. Von Der Ahe's findings (you might want to fortify yourself with a stiff drink first):