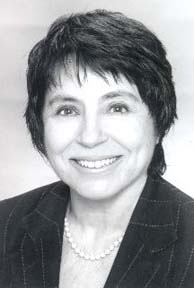 Defending the term-limits extension can be tricky.
In a July 30 interview with the Times Ledger, City Councilwoman Helen Sears defended her vote to extend term limits, saying, "You can't decapitate communities by leaving projects that you wish to move along after they start," and, "When I'm out of office, nobody's picking up my initiatives."
Sears also told the paper that "she would have preferred to see the decision go to a voter referendum."
But, as opponent Danny Dromm noted, Sears voted against an amendment to do just that. In a public statement, Dromm's campaign manager, Melody Lopez, slammed Sears for her comments.
"Saying that she actually wanted to leave the decision up to us when she clearly voted not to is just insulting," said Lopez.
A spokesman for Sears' campaign, Joe Reubens of the Parkside Group, emailed an explanation:
"The Council Member voted against the amendment because holding a special election on the referendum would have cost taxpayers between $10-15 million, public monies that could better be used to improve our schools, hospitals, parks, libraries, fire and police departments. Given the dire economic circumstance our City has found itself in due to the national recession, holding such an election would have been fiscally irresponsible."