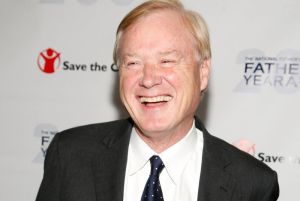 The Best of the Best from TV news interviews, August 7 to August 14:
An 11-year-old kid from Florida named Damon Weaver scored a sit down interview with President Obama.
CBS' James Brown interviewed Michael Vick for 60 Minutes.
The Observer's very own Steve Kornacki mixed it up on CNN with a volatile Lou Dobbs.
Fox News' Griff Jenkins waded into a town hall meeting in Maryland and found some fired-up interview subjects.
And Chris Matthews unloaded on the health care protester who showed up at a presidential appearance brandishing a gun: "Why did you bring a loaded gun to a public meeting?" said Mr. Matthews. "I know the law. You can chew gum in church. You can ride in on a pogo stick, there are a lot of things you are legally allowed to do. Why did you bring a gun to a meeting with the President of the United States, given the violent history of this country with regard to presidents and assassinations?"