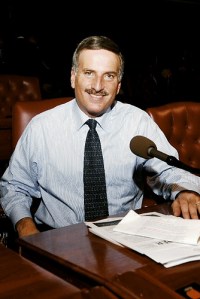 First comment by a comptroller candidate on The Times' story about Michael Bloomberg's use of his discretionary money to reiterate his call "to assign specific staff members to audit discretionary funding." Councilman David Weprin, through a spokesman, emailed to say:
"It is upsetting to see discretionary funding being used so indiscreetly. Our community organizations and senior centers rely on this money to survive, but politics has found a way to taint this important source of public funding. I want to ensure that these decisions are made on merit and not political expedience.
"As the only candidate in the race with the experience to be comptroller – as former Secretary of the New York State banking Board and City Council Finance Chair – my plan is to assign specific staff members to audit discretionary funding and to disclose these results publicly, whatever the findings."
The New York Post editorial board today said that if Bloomberg initiated the funding request, instead of responding to a funding request made by a City Council member, "then Mike's folks broke the law."
UPDATE: A reader notes that the mayor stopped using his discretionary money in 2008, and therefore, the auditing of discretionary funds would be limited to past mayoral practices and to spending by the City Council.