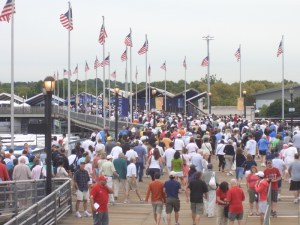 Is it July in England, or August in New York?
It's under 70 degrees here on Opening Day, with overcast skies. According to Pat Kiernan, there is no threat of rain today, but thanks to some low pressure, we've got clouds overhead.
Despite a switch problem on the no. 7 train this morning, the crowd is streaming in.