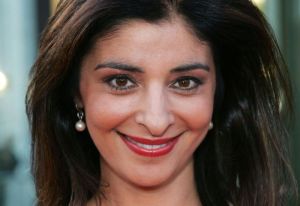 Officials at WNET.org announced today that they are switching anchors on the station's nightly, international newscast, Worldfocus.
Out: Martin Savidge
In: Daljit Dhaliwal.
Worldfocus made its debut on public television in October of last year. The show is the brainchild of Neal Shapiro, the president of WNET.org, the parent company of New York's WNET-13 and WLIW-21. Mr. Shapiro developed Worldfocus as a homegrown competitor to the BBC's World News, which for years WLIW had distributed within the United States.
According to a February article in The New York Times, WNET.org's decision to drop the lucrative distribution deal in favor of producing its own international news show–during lean times for public broadcasters–upset some staffers, who questioned the decision to spend money on a new program when many of the stations' signature shows were losing staffers and suffering budget cuts.
Mr. Shapiro defended the decision to the Times, arguing that competition was good for public television.
According to today's announcement, Mr. Savidge, who previously worked for NBC News and CNN, will return to field reporting.
Ms. Dhaliwal, who previously worked at the BBC and CNN, will step into the anchor chair, beginning August 31.
More from the release:
"Martin Savidge has been restless to get out in the field," said Marc Rosenwasser, Executive Producer of Worldfocus. "We're pleased to be able to add his experience and insight to our field reporting team while having Daljit Dhaliwal play a larger role at the anchor desk. However, we are relying on Martin to take some turns in the anchor chair," Rosenwasser added.

"I've been delighted to be the steady nightly anchor for Worldfocus during its inaugural year," said Savidge. "It's been a pleasure to help launch this important news franchise from the anchor desk in New York. But every night, as correspondents file their stories from the far-flung reaches of the globe, I find myself a bit envious. I'm eager to get back out there where the news is made."