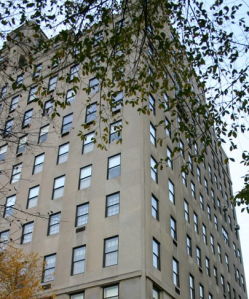 It was just this Wednesday that The Observer reported that the 81-year-old Hal Prince is asking $33 million for his apartment at 834 Fifth Avenue, a godly co-op where apartments are supposed to never be available. "Why would you move out of 834 unless you've died?" a neighbor once asked.
But according to a source, billionaire brokerage kingpin Charles Schwab's small penthouse–15a, which neighbors part of Rupert Murdoch's triplex–is now available for around $14 million.
The broker is Roger Erickson, known for his Ferrari F430. He did not return several emails, or answer his phone.
Does that mean 834 Fifth isn't what it used to be? Are its owners fleeing? Will Upper East Side co-op specialists be running around the neighborhood in a wild panic tonight? Probably not: Mr. Schwab is likely staying. Way back in 2007, The Observer reported that he was buying a ninth-floor unit in the building for well above its $16.5 million asking price. In fact, the source said the apartment closed for $27.7 million, although a deed isn't available in city records.
And consider that even if his penthouse officially hits the market, only two units in the buidling will be available–which by no means is a glut. In July, the $18.5 million listing for Clinton pal Paul Cejas' fifth-floor co-op seems to have been pulled from the market without selling.
Meanwhile, Mr. Schwab's penthouse is small but reportedly adorable. "A broker who has seen this tiny co-op said there was 'a kitchen you couldn't swing a cat in,' The Observer wrote in 2007, "though it's 'a divine little apartment.'"
mabelson@observer.com