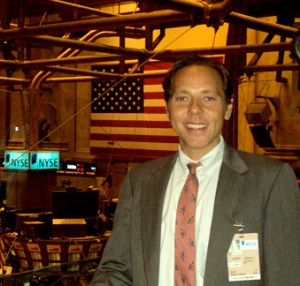 Not to be outdone by state Democrats, New York City Republicans now have an uncomfortable situation of their own.
Asked yesterday about the Democratic runoffs for comptroller and public advocate, Mayor Bloomberg seemed to forget he has Republican running-mates. "They will be running against nobody, I assume," the mayor said of the Democratic primary winners.
Republican comptroller candidate Joe Mendola apparently took exception to the mayor's comments. Today, on the main page of Mr. Mendola's web site, under the headline "JOE MENDOLA, A NOBODY," the candidate writes:
Yesterday, Joe Mendola, the Republican candidate for NYC Comptroller, was referred to as a "nobody" by Mayor Bloomberg". Mendola responded by noting that since he does not have any real wealth and/or political power, he probably is a "nobody" in the world of Mike Bloomberg.
Mr. Mendola, a single father, continued with some candid thoughts:
"Bloomberg's comments were a poignant reminder of the struggles of my youth when I often felt like I was a nobody," confided Mendola. "I faced family rejection, loneliness, isolation and pain growing up. I became a somebody when I became a dad. I learned that we are all "somebody" by virtue of my getting out of the towers and having survived 9/11. I reaffirmed the value of life and the good in all of us when, just over 9 months after 9/11, my son was born. With his sister, he has made me a somebody and has given me a purpose and meaning to life. So while I may be a nobody to Mr. Bloomberg and while I may or may not become NYC's Comptroller, I am a somebody…..to myself, to my children and to all New Yorkers who care about the City and who value honesty, integrity and being a good and decent person."

Sincerely,

JOE MENDOLA
A SOMEBODY