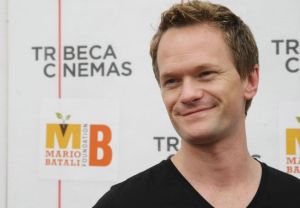 No need to channel-surf! Here's a list of notables on late night tonight. We'll post each weekday, for your convenience!
The Late Show with David Letterman (CBS, 11:30pm): Neil Patrick Harris, Steve Mazan, Edward Sharpe &the Magnetic Zeros.
The Tonight Show with Conan O'Brien (NBC, 11:35pm): Jennifer Connelly.
Jimmy Kimmel Live (ABC, 12:05am): Gerard Butler, Nate Berkus, Maxwell
Late Night with Jimmy Fallon (NBC, 12:35am): Bob Costas, Jamie-Lynn Sigler, Pet Shop Boys
The Late Late Show with Craig Ferguson (CBS, 12:35am): Radha Mitchell, DJ Qualls.
Last Call with Carson Daly (NBC, 1:35am): Harland Williams, Aaron Fotheringham, Ben Harper & Relentless7.
Chelsea Lately (E!, 11:00pm): Stephan Jenkins, Bryan Callen, Natasha Leggero, Perez Hilton