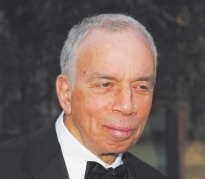 It seems like everyone we know (except us) got their rent knocked down after the world plunged into financial turmoil last year. Well, us and Conde Nast.
Douglas Durst, the super-developer who collects the rent from Si Newhouse over at 4 Times Square, tells us (and the new Commercial Observer) that he considers the company's rent to be perfectly reasonable, and that he's not too concerned about that McKinsey cloud hanging over his building.
With Conde Nast tightening the belt, do you expect their lease to change at 4 Times Square?
Douglas Durst: I don't think you really have to worry about Conde Nast. They've had a tremendous loss in ads, but they have a huge cash flow and I don't think it's a worry. They're cutting, which is probably something they should have done a while ago. I was up there the other day and they were complaining about not having a receptionist on every floor, which I think most people eliminated 10 years ago. So I think they're fine. And at 4 Times Square they have a very nice rent they negotiated back in 1996. Their lease goes to 2018 or 2019.
Mr. Durst, who will be ceding the presidency of the Durst Organization to his cousin and co-president Jody later this year, also mentions a new 300,000-square foot New School building planned for 14th Street and Fifth Avenue.