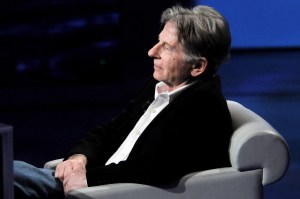 Today is little-brother day at the New York Post. First, the paper details al Qaeda's development of a "butt bomb." On the Lower East Side, police have "stepped up" their efforts to catch a BB-gun sniper.
In more serious news, the Post reports that a Midwood bar mitzvah tutor who groped his charges has been jailed.
Meanwhile: Roman Polanski. With lots and lots ardent high-profile defenders and some outraged high-profile critics, he remains the criminal du jour. Today, the Daily News shows us his life of luxury in Switzerland (his chalet was called "Milky Way"), and, since we're on the little brother thing, a Times account explains that Polanski traveled the world "unmolested" for the past 31 years.