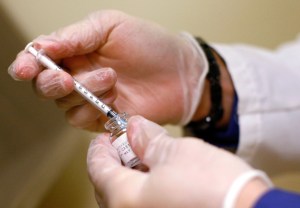 Back in March, the American Society of Plastic Surgeons posted a report indicating that while the demand for plastic surgery procedures was down because of the recession, injectible beauty products like Botox were faring better.
Cosmetic procedures, the organization reported, dropped 9 percent in 2008 to 1.7 million. Breast augmentation fell 12 percent, liposuction fell 19 percent and tummy tucks 18 percent. Meanwhile, Botox injections grew 8 percent, to 5 million. The Wall Street Journal also reported a story about how injectibles seemed to be immune from the recession.
But then The New York Times reported just the opposite: Sales of Botox fell about 3 percent to about $329 million in the fourth quarter of 2008, compared with the fourth quarter in 2007, said Allergan, the substance's manufactuer. And so the spas and medical professionals that administer these treatments seem to be finally slashing prices.
According to an email the Daily Transom received from Tribeca MedSpa, "the current economic climate has caused beauty buffs to question their investment in aesthetic services and products."
And so the spa has decided to do something different for its stiff-faced customers. For the month of September, Botox is going for $16 per unit (normally $24). The fine print on the spa's website indicates that a minimum purchase of "50 units" is necessary to enjoy the discount. We're not sure how much wrinkle removal that is, but it sounds like a lot!