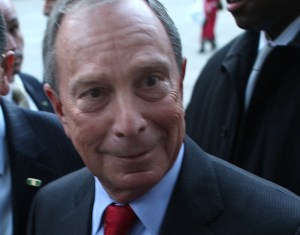 More morning media news: Bloomberg L.P. might not buy BusinessWeek after all.
The Post previously reported that the company, founded by Mayor Michael Bloomberg, had placed a bid on BusinessWeek, but things now look murky, writes Keith Kelly.
The deadline to enter the bidding has passed, and BusinessWeek staff are apparently in an "an information blackout" as to what deal, if any, might come to fruition. Kelly speculates that Bloomberg may have decided the magazine's "continued hemorrhaging of red ink" (vivid!) would make it a less-than-promising addition to his company's not-yet-profitable media side.
Either way, it's cheaper than The New York Times.