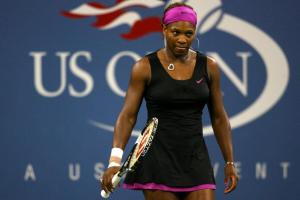 If you're coming to Ashe today, look out for the bad blood.
That's because we'll get a rematch of Serena Williams and Maria Jose Martinez Sanchez. They're not–how do you say?–the best of friends.
Let's go back in a time machine to the French Open. Serena hit a shot that clearly hit Sanchez in the body. If the ball hits a player, then that player loses the point. The umpire didn't call it, and then Sanchez didn't raise her hand to say that it hit her. Serena's reaction? "I'm going to get you in the locker room for that. You don't know me."
Well, today should be fun!
Andy Murray, Nadal, Del Porto and Tsonga all play today in what we anticipate will be a breezy second round for the top seeded men.