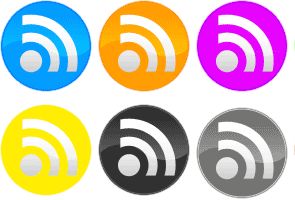 As McKinsey & Company continue their 11-week tour of Condé Nast, the consulting firm just released a new report, based on a survey, on how businesses are benefiting from Web 2.0 technologies. "[R]esponses suggest why Web 2.0 remains of high interest: 69 percent of respondents report that their companies have gained measurable business benefits, including more innovative products and services, more effective marketing, better access to knowledge, lower cost of doing business, and higher revenues," according to the report. "Companies that made greater use of the technologies, the results show, report even greater benefits." So will they be recommending that every New Yorker writer start a Twitter account?
Well, maybe not.
In fact, according to McKinsey's findings; after surveying 1,700 executives from a wide range of industries; video, blogging, automatic information feeds (RSS) are among the most useful Web 2.0 tools for companies because they spread information effectively.
Check out the chart at the bottom of this page.
"Although many companies use a mix of tools, the survey shows that among all respondents deriving benefits, the more heavily used technologies are blogs, wikis, and podcasts—the same tools that are popular among consumers," according to the report. Video is more popular than ever, too.
"Microblogs," like Twitter, were toward the bottom of the benefit list.
Click this interactive feature for more information from the report.