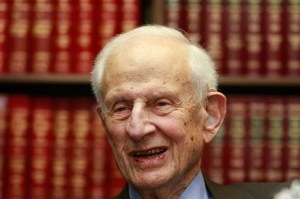 For the 8 million of you who were busy yesterday, here's a quick run-down of what 300,000 of your neighbors did:
— Voted early and often for Cyrus Vance, who outgoing district attorney Robert Morgenthau had endorsed to succeed him. Vance avoided a run-off by taking more than 40 percent of the vote. (He came in at 44 percent.) The last time someone new moved into that office, Gerald Ford was president and Abraham Beame was mayor.
— Surprised Mark Green in the public advocate's race. Yesterday, all the talk was about whether Councilman Bill de Blasio could keep Green under 40 percent and force a run-off. But de Blasio did the pundits one better; he took 33 percent of the vote to Green's 31. The two will go head-to-head on September 29th, and de Blasio has a pretty good get-out-the-vote operation, even if he'd rather not talk about it. Steve Kornacki already declared this the first battle in the 2013 war for mayor; now he's penned Green's political obit.
— Stifled Councilman John Liu in the comptroller's race. Liu came in at 38 percent, with David Yassky at 30. Also a run-off situation.
— Sent at least four Council incumbents on to new careers, and possibly as many as six. A new record, either way.
Oh, and Bill Thompson won too.