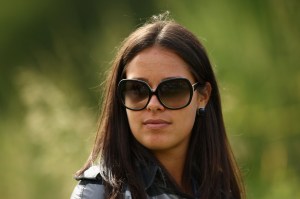 What would Nick Bollettieri do if the slumping Ana Ivanovic came to him tomorrow and asked for help?
"If she came to me I would say tell me every single thing that's on your mind," he said. "Everything! Do you still like the game? Have you lost your confidence? Are you afraid? Did you have a bad relationship? No question the talent is there, but the confidence isn't. And other players know that and she's vulnerable. Every time someone writes, 'She won the French Open, what happened?' you start to read it, and you start thinking, 'Something is going on!'"
Mary Carillo on ESPN suggested that Ivanovic should take a long vacation. Bollettieri didn't precisely agree with that.
"Hell, she's not doing too well, so she's not oveworked," he said. "She can't get past the second round."