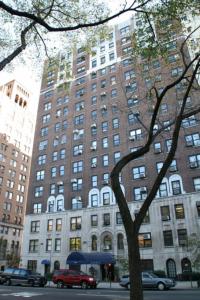 One of the most puzzling things about reporting building sales is the unwillingness of developers to reveal the prices they've paid for their newfound prizes. Their reticence might be understandable, were it not for the fact that the city's Department of Finance makes the deeds available on its Web site just weeks after they change hands.
Case in point: 1212 Fifth Avenue.
On Sept. 15, The Commercial Observer broke the news that Durst Fetner Residential had closed on its purchase from MSMC Residential Realty (Mt. Sinai) of the 15-story, 76-unit residential building at the southeast corner of Fifth Avenue and 102nd Street.
The big reveal came from the lips of Douglas Durst in a sit-down interview:
"We just closed on a building at 102nd Street and Fifth Avenue where we're going to be renovating a building into condos and working with Mt. Sinai to develop an 80/20 building for them. Mt. Sinai owns it and it's a rental building. This is being done through our partnership with Hal Fetner and Durst Fetner will be the developer."
On Sept. 16, the New York Post's Lois Weiss re-reported the news. She quoted Hal Fetner as saying that the price tag was "was more than we ever expected." Sources told her the price was under $100 million.
Emphasis on under.
Today, the deed went up on the city's deed database. The price tag: $42 million.
How anti-climactic!
Update
Mr. Fetner later told The Observer that, "The price is fair in terms of the overall negotiations that we had with Mount Sinai. But it was more than we expected to pay."
Mt. Sinai, for its part, will remain as a joint-venture partner in the redevelopment of the building, which has only nine remaining occupied units: eight rent-controlled and one rent-stabilized.
"Right now, we're presuming they're going to stay put," Mr. Fetner said. "We've made every allowance to make sure we accommodate them in every way possible."
The apartment building formerly housed Mt. Sinai doctors and staff.
In addition to the condo redevelopment, Durst Fetner is developing for Mr. Sinai a more-than-50-story rental apartment tower in the courtyard behind 1212 Fifth Avenue. That construction, designed by architects Rafael Pelli and SLCE, is expected to take 36 months.
Demolition of empty floors at 1212 Fifth is suppose to begin in October, with full construction starting in January and slated for completion in about 14 months, ideally just as the housing market returns.
"That sounds good to me," Mr. Fetner said. "We're not timing it to come on the market when the market is bad. We're encouraged by some of the signs we're seeing out there. It would be our hope when these come on the market a year-and-a-half from now, the market will be much stronger than it is now. We also look at Fifth Avenue as a non-cylical, timeless investment for us."
As to developers' unwillingness to discuss pricing with the press, Mr. Fetner would only say, "There's nothing good that can ever come of it."
drubinstein@observer.com