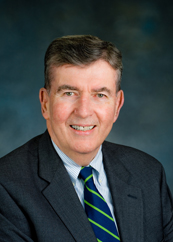 ALBANY—State Senator Neil Breslin has made no secret of the fact that he does not think Pedro Espada Jr. should be State Senate majority leader, but he reportedly had particularly harsh words for Espada this weekend.
According to one account, at a public gathering at a church in his hometown of Delmar Albany, Breslin said Espada was a "crook" who "should be in jail."
Jay Gallagher, Gannett News Service's Albany bureau chief, reported the comments on his blog.
(Gallagher took leave in June when he was diagnosed with pancreatic cancer. He's currently undergoing treatment, and his presence in the L.C.A. is sorely missed.)
After Espada tried to hire his own son, Breslin, an Albany Democrat, was quoted saying that Espada's antics "makes me more embarrassed and makes the Senate look even worse than it has already–and that's hard to imagine." While several of his fellow Democrats have put distance between themselves and Espada, few have been so strong in their public criticism. Earlier this month, Assemblyman Mark Schroeder, a Buffalo Democrat, called Espada a "thug" and should resign from his leadership post.
When I reached Breslin this morning by phone, he did not deny that he had made those comments, but he didn't realize what he said Sunday would be recorded. "I think what I'd say is that the voters in my district are understandably outraged at the conduct of Pedro Espada Jr., and I don't disagree with them."