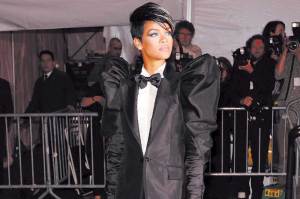 Though her presentation is not until Wednesday, Sept. 9, the milliner Molly Yestadt finished her Yestadt Millinery spring collection a few weeks ago. There was a strategic reason for this.
"We do collaborations during Fashion Week and that's when things need to happen overnight, so now I can just run around for all these other projects," said Ms. Yestadt, speaking by phone from her Lower East Side studio. "So even though I am super-busy, at least I know my work is done."
Ms. Yestadt, who is 26 and grew up in New Rochelle, designs by hand the popular fedora, the feather-accented bowler hat, the feminine flapper cloche and other decorative headpieces. Her porkpie hats were used on the male models in Marc Jacobs' Fall '09 Marc by Marc Jacobs collection.
The pop star w bought one of her fedoras at Intermix, for which Ms. Yestadt did a small capsule collection last spring, and rocker Courtney Love has directly ordered a few custom-made pieces. Expect Yestadt hats to appear on the runways of two prominent designers this week, though she declined to specify whose.
"I don't want to jinx it. It's not certain until it actually goes down the runway," Ms. Yestadt said. (In-house stylists often bring in more accessories than they wind up using.) "I'm a little—I'm not superstitious, but, well, maybe I am a little superstitious!"
Though Coco Chanel and Halston both started out as milliners, the craft has waned since the 1960s. But millinery class enrollment at FIT has gone up some 50 percent in the past few years (and there was a collective gasp of delight at the character Jane Sterling's hat on a recent Mad Men episode). Ms. Yestadt belongs to a preservation group called the Milliners Guild of New York, headed by Linda Pagan of Soho's Hat Shop (Sarah Jessica Parker is a customer).