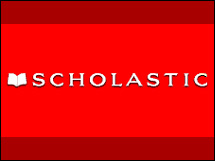 Scholastic became the second New York publishing house in a week to suffer a bedbug scare this past Friday afternoon, as employees were told to put whatever belongings they needed over the weekend into plastic bags and asked to go home. As was widely reported at the time, a similar scene had taken place at Penguin's offices in Hudson Square just days earlier.
According to Scholastic corporate spokeswoman Kyle Good, a sniffing dog was brought in on Thursday to the children's publishing headquarters on Broadway after an employee reported having a bedbug infestation at home. The dog barked, Ms. Good said, which meant there was a possibility that bed bugs were in the building.
"After that we sent someone in to look, and no one could find any evidence of it, but we decided to treat that floor anyway," Ms. Good said. "The whole floor was sprayed last night, and we'll repeat that in 14 days, which is best practice."
Ms. Good emphasized that there had been no physical evidence of bedbugs, and that the treatment had been carried out as a precaution "for the sake of the employees."
"There may not have been an infestation at all," Ms. Good said. "There was no evidence that there was one, other than the dog's reaction."

Will New York publishing get a bad rap as a result of this Penguin-Scholastic one-two punch?
Ms. Good cautioned against drawing any connection between the two incidents, and cited a recent New York Times article about the city's ongoing bedbug problem.
"I mean, it's an office," Ms. Good said. "It has nothing to do with what we do here."
The situation at Penguin, by the way, seems to have lost its urgency. According to a source in the building, no update has been circulated since exterminators swept the place, and the consensus among staff is that the threat was overblown.
Marilyn Ducksworth, the corporate spokeswoman for Penguin, said today that the sweep carried out two weekends ago was "a preventative measure."
"There was never an infestation," she said. "Not one bug was found in either building."