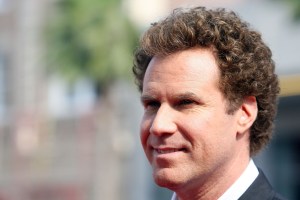 Tired of clicking around YouTube and iTunes for online videos of substance? Search no more! The Observer has your weekly handy guide to what's worth watching on the Web.
The Obama Health Care plan in 4 minutes on WhiteHouse.gov – With this video, posted on WhiteHouse.gov on Monday morning, learn the basic principles of President Obama's health insurance reform plan as presented to Congress on September 9, 2009.
Funny or Die's Protect Insurance Companies PSA – Something terrible is happening, according to this parody video starring Will Ferrell, Mad Men's Jon Hamm, Olivia Wilde, Linda Cardellini, and more. People are saying a lot of mean things about those "great businessmen," those "American heroes," making bllions of dollars in profit and now they need our support! Moveon.org co-produced the video with Funny or Die, which has been making the Internet rounds this week.
YouTubing Australia's red dust storm on The Guardian site – The freak weather event on the country's east coast, which The Australian calls the "orange haze" and has caused the worst pollution on record, according to the Sydney Morning Herald, has prompted many people to reach for their video cameras. The Guardian has a nice collection of YouTube clips from Australians and their own news video posted on their Web site.
Poppy Shakespeare on Hulu — Hulu has just posted this moving, poignant 2008 British drama that's worth watching. The title character is a young woman who arrives at a North London psychiatric ward dressed up to the nines, insisting she is not mentally ill. Her story is told through the eyes of N a 13-year veteran of the hospital. In an attempt to get legal representation, Poppy must prove she is sick, and N helps her scheme the system. The movie is based on a book by Clare Allan, who spent ten years in a mental health institution.
Greenpeace puts faces behind the global warming stats on Vimeo – Set to launch on MTV in the next few days, this beautifully shot spot promotes Greenpeace's MyVoice initiative. The project brings the powerful impact of global warming through the individual voices from all over the world. The effort is part of the TckTckTck campaign, a global partnership for citizen-powered climate action, leading up the the United Nations Climate Change Summit in Copenhagen on December 7.