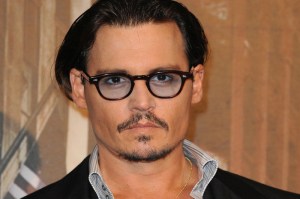 Tired of clicking around YouTube and iTunes for online videos of substance? Search no more! The Observer has your weekly handy guide to what's worth watching on the Web. Live U.S. Open tennis matches – Beautiful, crystal-clear high-definition Web video of 150 tennis matches for all those without ESPN2 and the Tennis Channel. The pop-up window also includes picture-in-picture viewing so you can watch more than one match at a time. Get stats on the match you're watching in real time and use the "Fanbook" in the upper right hand corner to do your own announcing, although you'll be able to hear sports commentary on all five courts during the live broadcast. If you missed a match, just go to the video portal to review highlights of the best grunts and outfits.
Johnny Depp triple feature on Hulu – NBC must be crushing on Johnny Depp. Hulu recently uploaded three of his classics: Cry Baby, Benny & Joon and Fear and Loathing in Las Vegas. Nothing like Hollywood's wierdest bad boy to make your desk-side lunch break more entertaining.
Burning Man live from the desert – Start a fire, wear some hemp and abandon everyday hygiene habits and it might feel like you are right there in Nevada, at the most radical festival of "self-expression" there ever was. Tune in Saturday night for the big event: the ritual burning of an 8-foot wooden man, of course.
The view from armadillo, wolf, cow, turkey and other animal cams – Tiny remote sensing cameras are placed on animals so viewers can see the world through their eyes as they jostle around in the woods, go on the hunt, burrow in a hole or fly from tree to tree. Spearheaded by a video artist, the site, The Museum of Animal Perspectives, collects the videos "to expand the public's capacity to empathize with animals and plants." Click around on the map to get a bird's eye view (or owl view or lobster view, etc. etc.).
Trailer for "Brooklyn" a remake of Woody Allen's "Manhattan" – A bold move from NYU student Ricky D'Ambrose. Consider the modernized jokes, careful copy-cat montages and questionable casting choices. Will this shoe-string indie hold up against Mr. Allen's beloved 1979 original? We doubt it, but you decide.