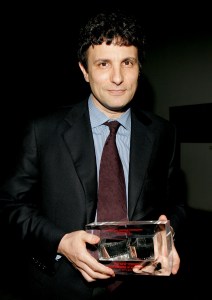 Yesterday, The New Yorker launched a new blog called Back Issues, which will delve into the magazine's 80-year archives. Here's how the first (and, so far, only) post describes it:
The blog will be steered by Jon Michaud and Erin Overbey, the magazine's librarians, and will feature contributions from The New Yorker's staff. We'll plumb the archive for Profiles of people making news now, look into previous coverage of long-standing issues, and seek out notable pieces that feel as relevant today as when they were first published.
We've been trying to get our librarians to do this for forever.