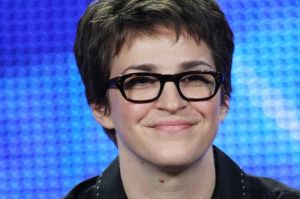 The Best of the Best from TV news interviews, August 28 to September 4:
On CNN, Larry King asked Chris Brown about assaulting his ex-girlfriend Rihanna. "What do you think caused you to be violent?" said Mr. King. "I mean, that's—that's relationships," said Mr. Brown. "I wouldn't say it's O.K. I think in—just in relationships in general, there's—there's chances where you lose your temper or like arguments get heated or whatever the case may be … I'm not saying domestic violence is a part of relationships.
"I feel like … we're young," he continued. "We're both young. So nobody taught us how to love one another. Nobody taught us a book on how to—how to control our emotions or our anger."
Rachel Maddow told Jimmy Fallon that she had recently recovered from swine flu.
CNBC's John Harwood sat down with White House Press Secretary Robert Gibbs for "a fairly casual" conversation. "We believe [unemployment] will go to 10 percent, and we've said that," said Mr. Gibbs. "I think you get caught in the push and pull of this if you try and spin the numbers."
And on Fox News, Michelle Malkin talked to Sean Hannity about President Barack Obama's upcoming Sept. 8 webcast directed at the nation's students: "This is not a merely a morale-boosting speech that he's giving," said Ms. Malkin. "He's giving it in the context of his Obamacare plan completely under siege. We know the left has always used kids in public schools as guinea pigs and as junior lobbyists for their social liberal agenda.